Oh it's Monday. Around here Monday's are my nitty gritty let's get down to business work day. I do bills, catch up on ETSY shop stuff from the weekend and try to start fresh from whatever happened the week before.
I'm sharing the excel file I use for my bills today. I have been using the same excel file to do our bills for years and it has been a life saver. I plug in the numbers and I can easily have our bills planned out for as long as I want.
I know when we will have extra cash flow or things will be tight. My husband's paycheck is always the same every two weeks. If he has overtime or holiday pay it comes as a separate check which I don't count into our bills making it extra unaccounted for money. I can easily add in payments from my blog or shop and the equations are already set so the excel sheet does the math for me. I am constantly telling my family that this is the best way to plan ahead so I am happy to share it in hopes it will help someone else out too!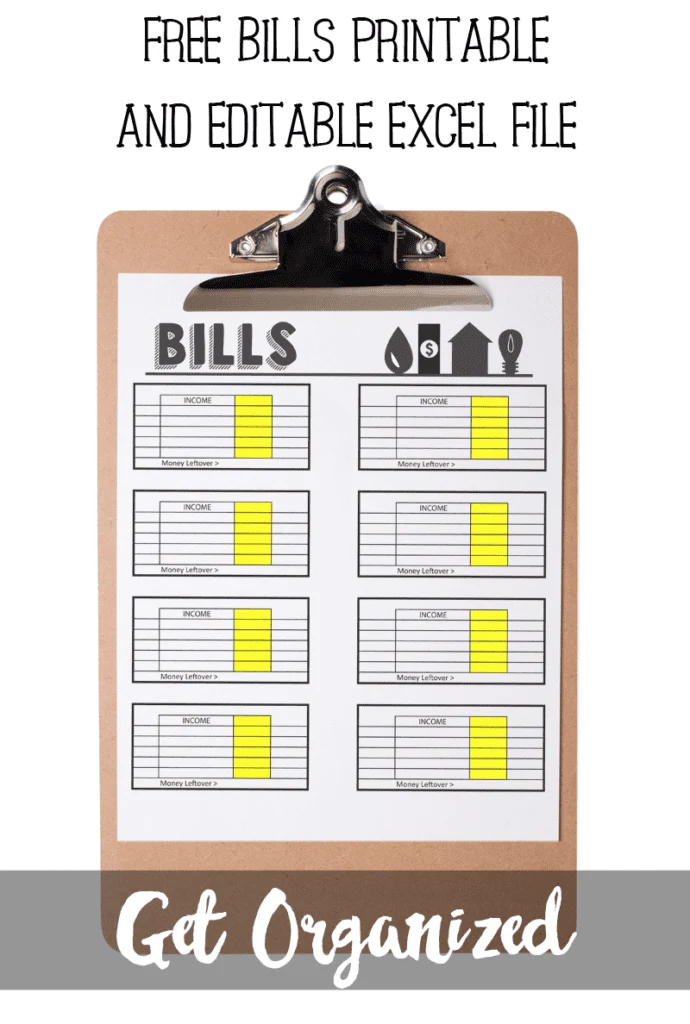 I have the excel file so you can simply plug in your numbers, or for anyone who isn't savvy with Excel, I have a blank PDF you can fill out with a pencil. At the top put the payment dates and below that put an average check amount next to income (in the yellow box).
When Mike and I both worked 40 hour a week jobs I would use an average check amount minus $50 to give a little cushion if something happened. Then in the rows underneath income, add your bills in by doing the bill due date, name of the bill and the amount of the bill.
If you are using the excel sheet the numbers will all start to populate themselves. Remember you only change the numbers in the yellow column!! If you are using the PDF printable you will have to use the ole subtraction method to take the income minus each bill and put the subtotal in the far right white column of the box. After your first bill take the far right number minus the next bill and so on until you are done. The final number will be your 'leftover money'.

Printable Bill Tracker Sheet and Excel Template
Do you use excel files or printables to organize other household items?