Printable teacher supply label for the first week of back to school.
My kids start back to school in a few weeks. While I have thoroughly enjoyed having them home with a relaxed schedule, I am ready for routine. I can honestly say I think they are too (and to see their friends!)
I am ready to get back to bedtimes, planned meals and getting caught up on work. Who is with me on the back to school countdown?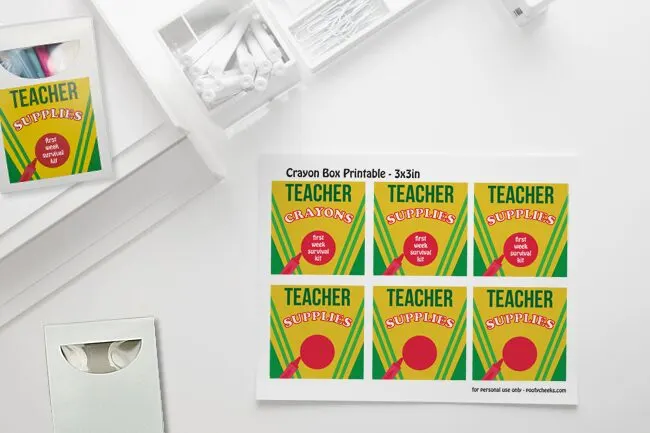 With back to school on the brain ,we have been making the boys read a book to us each night before bed and I have been busy creating all sorts of fun and organizational printables. The printable I am sharing today is label to help create a first week back to school survival kit for teachers.
While I am looking forward to a new school year, I know there are teachers working their butts off preparing for the school year. The first week of school has to be tough on a teacher. I can imagine the kids that don't adapt well, the big and little things that need to happen around the classroom and teachers having to get back on a routine themselves.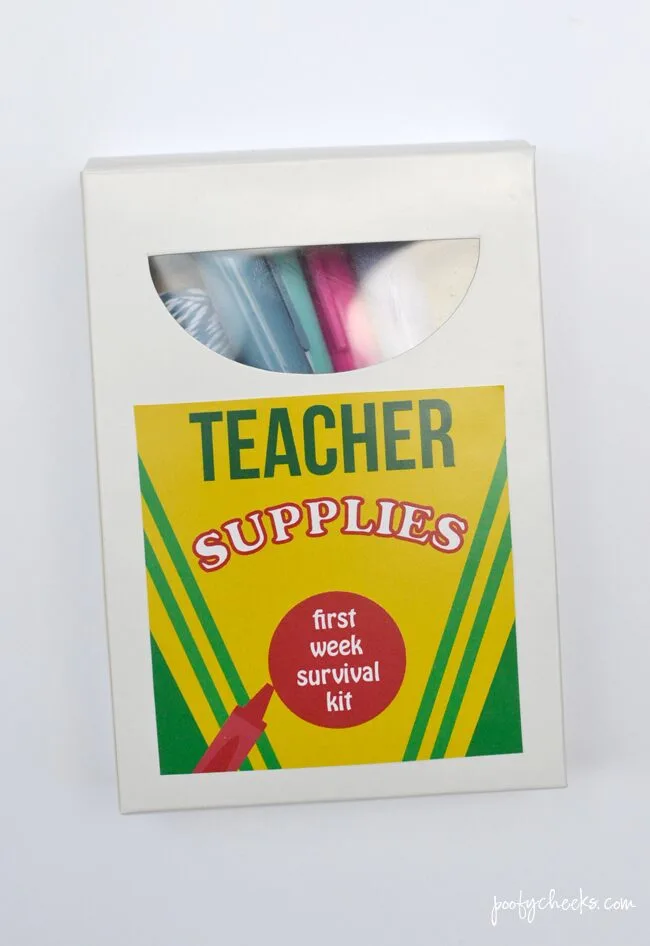 A while back I purchased some blank crayon boxes from Pick Your Plum and as I cleaned out my supply cupboard I knew they would be the perfect size for putting together a kit of items for my boys' new teachers. The boxes are almost double the size of a normal sized crayon box so I was able to fit a bunch of supplies and even a K-cup into them. If you can't get your hands on a crayon box you can always print and cut the labels and use it as a tag!
Download the Printable Back to School Tag
Find the printable HERE.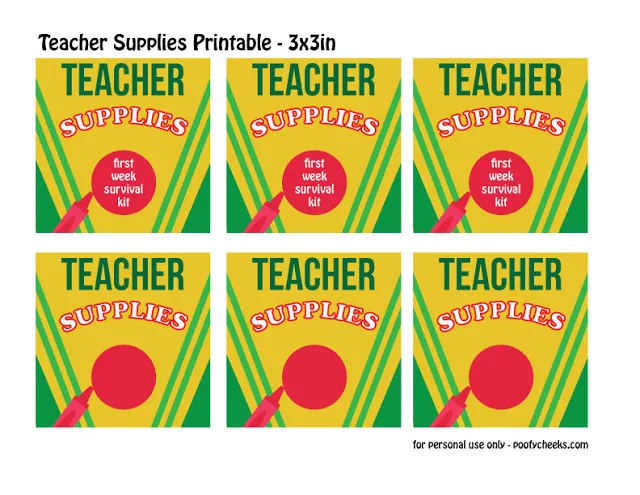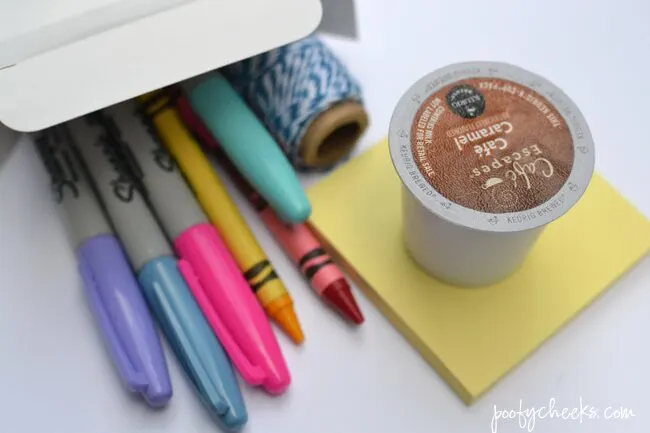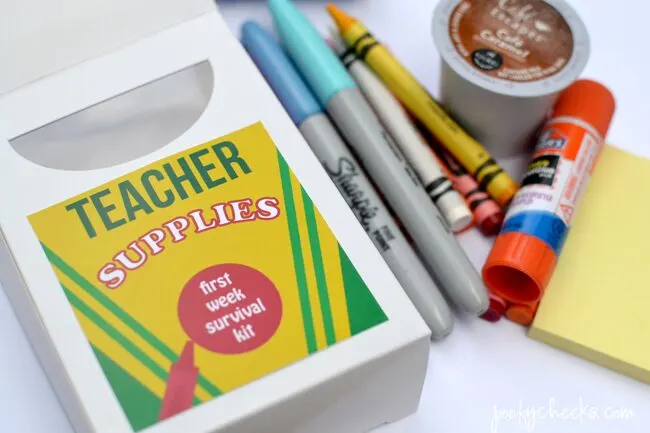 If you use the printable I would love to see a picture! Tag me on Instagram @poofycheeksblog