All of my kids love to color and draw. I don't think a day goes by when we aren't pulling out crayons, markers or colored pencils so I decided to make them a big coloring page poster for Valentine's Day. I love the cute kawaii foods so I designed a coloring poster with different kawaii cupcakes and little hearts. We put the poster up and whenever Delilah or the boys feel like coloring they can color a cupcake here or there.

Since we moved we no longer have a Staples where I would have typically printed my poster as an engineering print for a few bucks. Now we live near an Office Depot and when I tried to print the file online I couldn't find anything less than $15. Hello I am NOT paying $15 for a coloring page so I took the file into the store and left with my black and white 18×24 inch poster for under $2!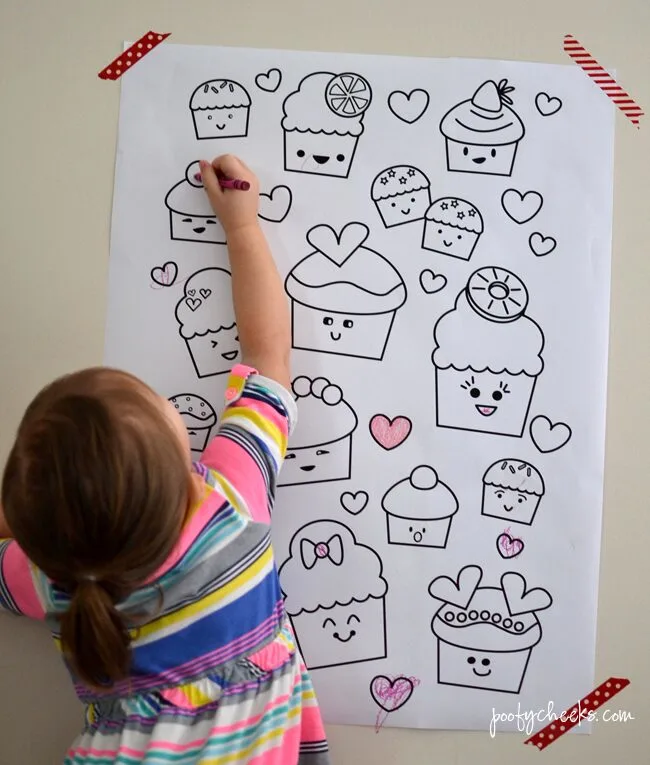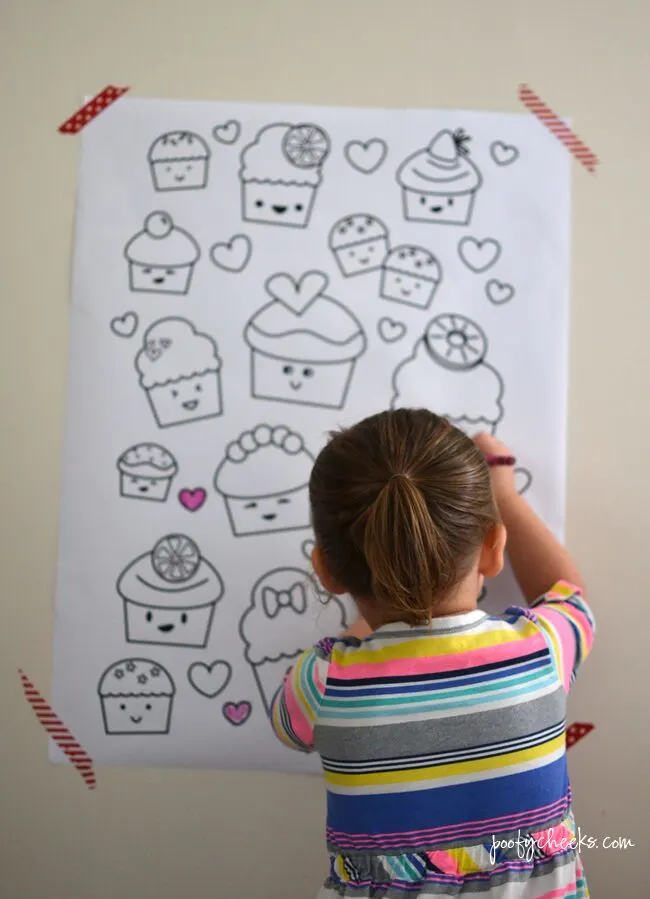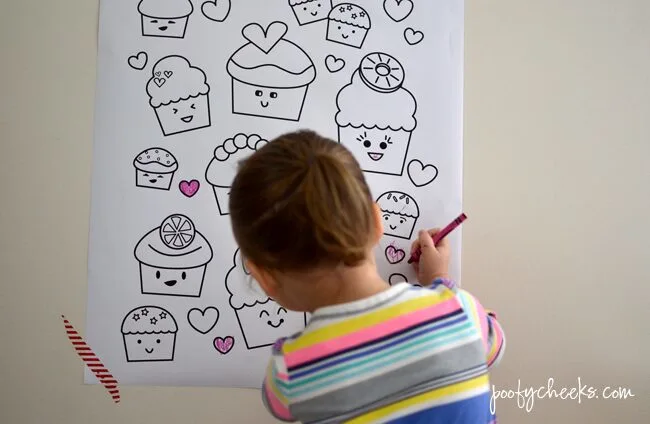 For that price I am going to have a couple more printed up for the boys to take to school.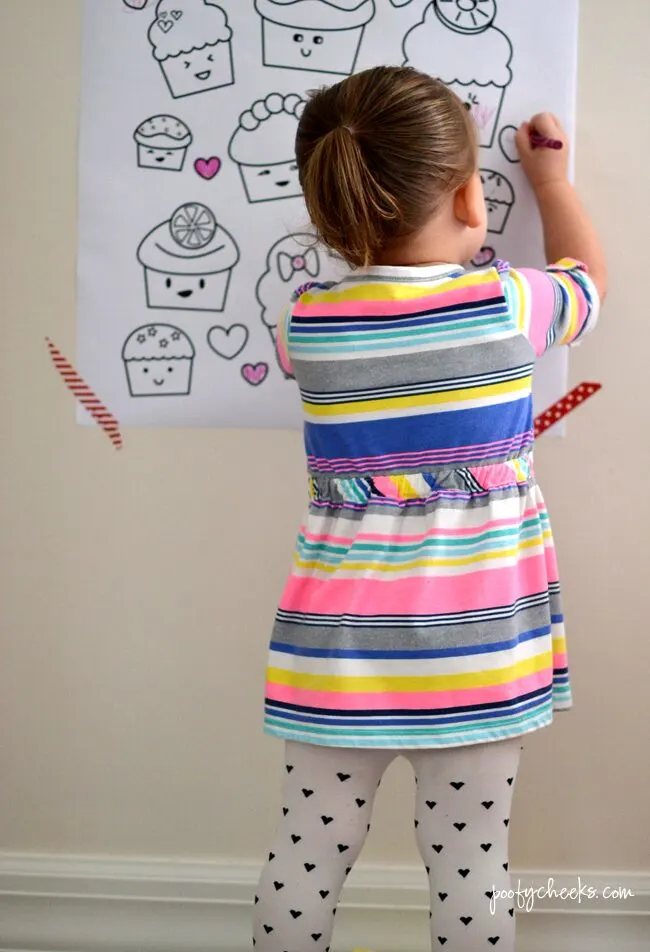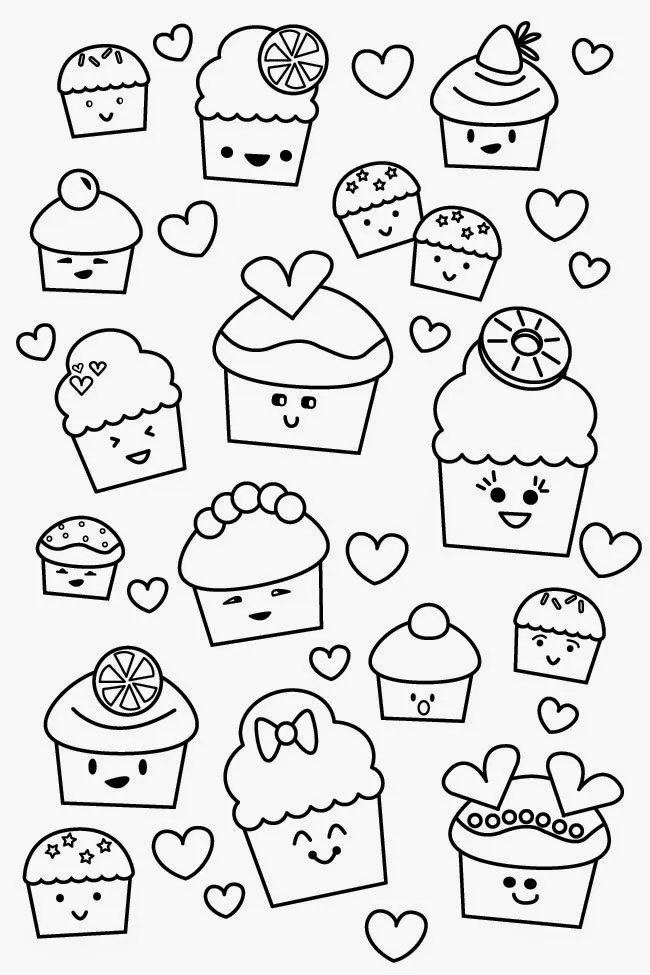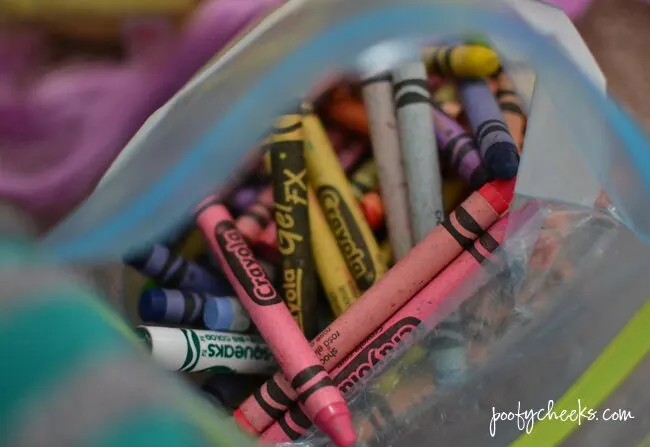 My little cutie Delilah loves coloring. I just wish we could break her of the pacifier! Any tips?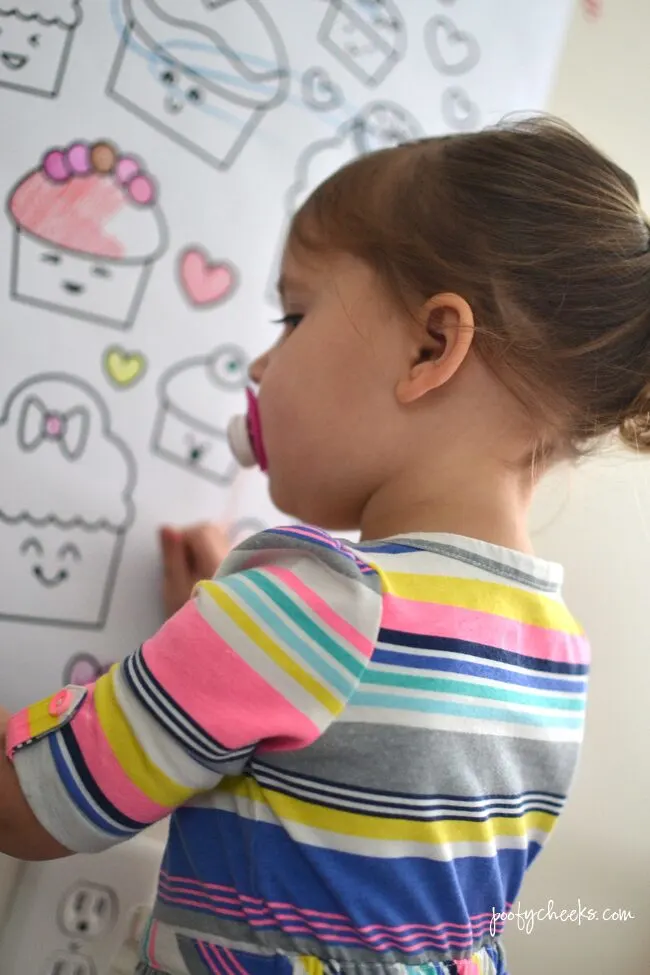 Printable Cupcake Coloring Poster Download
You can find the PDF file HERE. If you print and use the coloring page I would love to see it! Tag me on instagram!! (@poofycheeksblog)
Enjoy,
Check out the Poofy Cheeks Blog Pinterest Board for other craft and recipe ideas!
Follow Poofy Cheeks's board Poofy Cheeks Blog on Pinterest.