Last year I participated in 20 crafty days of Christmas hosted by my friend Vanessa of
See Vanessa Craft
. I really fell in love with the DIY Wooden Christmas Sign I made and couldn't wait to share it with all of you this year. I am always looking for new decorations to add to my Christmas collection and am slowly trying to create a collection of decorations which have a rustic feel. When Mike and I had our first Christmas together we inherited decorations from both of our moms and bought a few of our own things. Everything was so mismatched so the past few years I have been trying to make or buy decorations that fit our own taste without breaking the bank.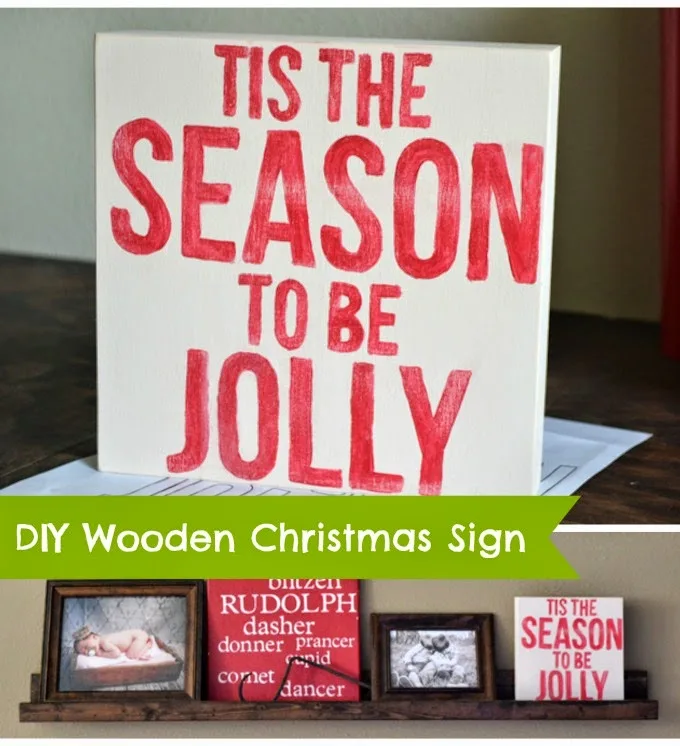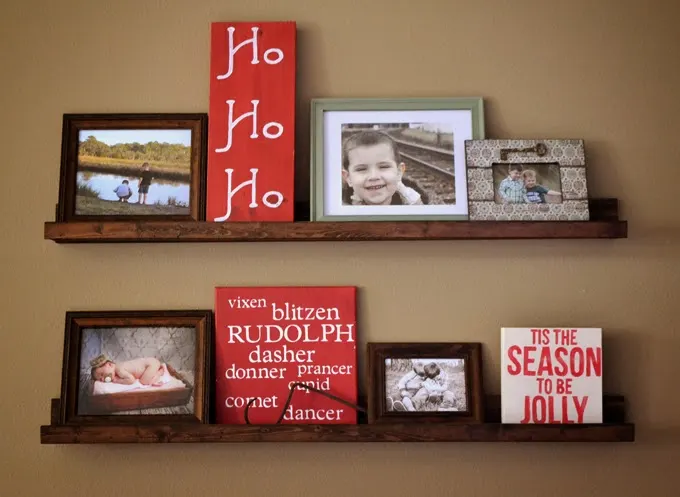 Supplies Needed:
Wooden canvas (mine was 8×8 inches from Joann's)
Acrylic paint
Foam brush
Fine point paint brush
Printed wording
Ball point pen
Sand paper
I started out by painting the entire wooden canvas in Porcelain Doll
Martha Stewart craft paint with a foam brush. Then I let it dry
completely.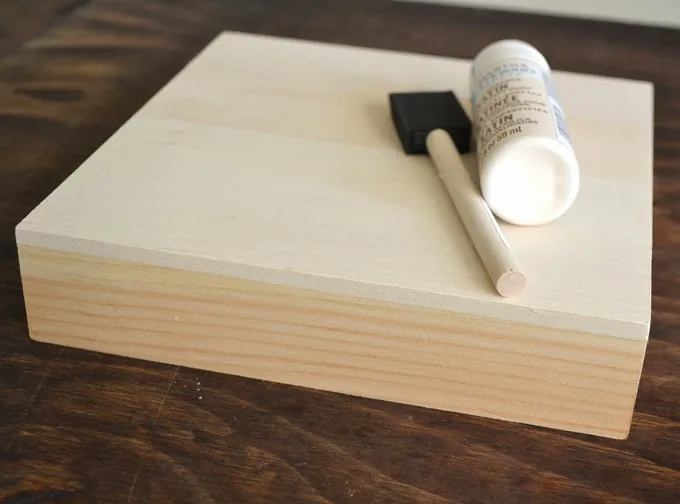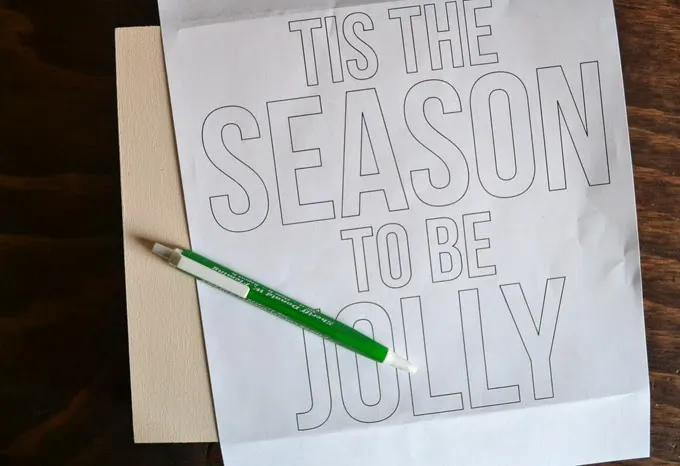 While the paint was drying I used Microsoft Word to print out 'Tis the
Season to be Jolly' on a piece of printer paper. Once the wooden canvas
was dry I put the paper over the canvas and traced them with a ball
point pen. When tracing use a bit of pressure so that the lines will be
lightly engraved into the wood leaving you guides for painting.
Once the design was traced on I removed the paper and began painting
with Martha Stewart Habanero. If you are right handed paint from the top
left down to avoid rubbing your hand through any wet paint (paint from
the top right if you are left handed).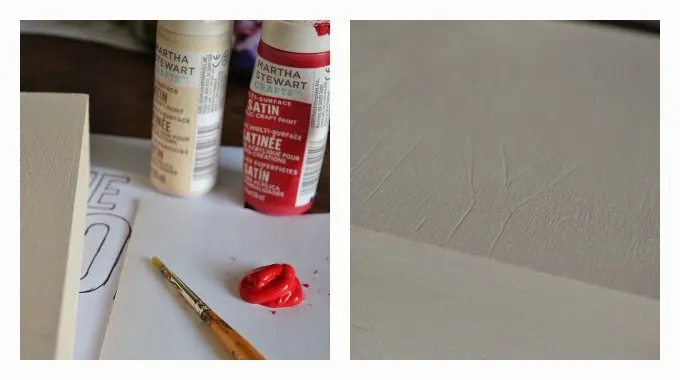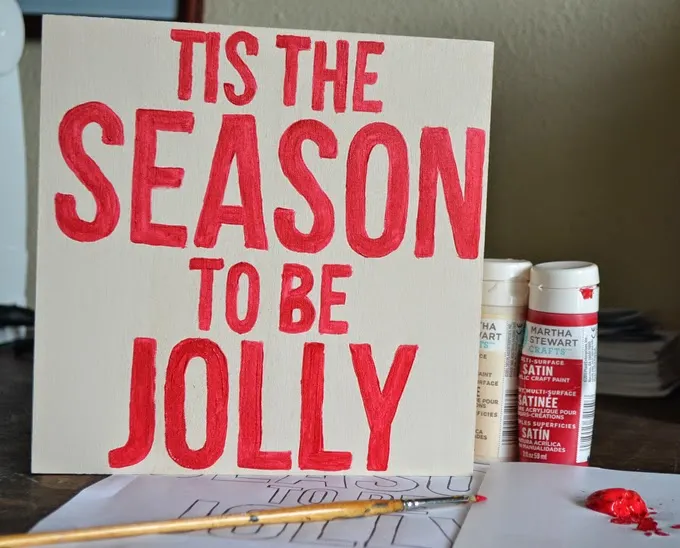 Once the letters are painted let them dry completely – I waited about
20 minutes. After they were dry I used a piece of sand paper to go over
the edges and letters to make the sign look weathered and worn. I think
the sand paper step makes a big difference and helps fix any
imperfections in your painting.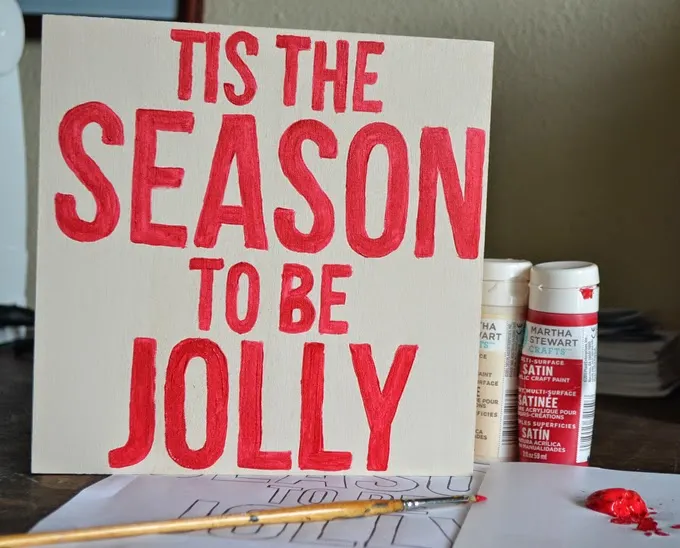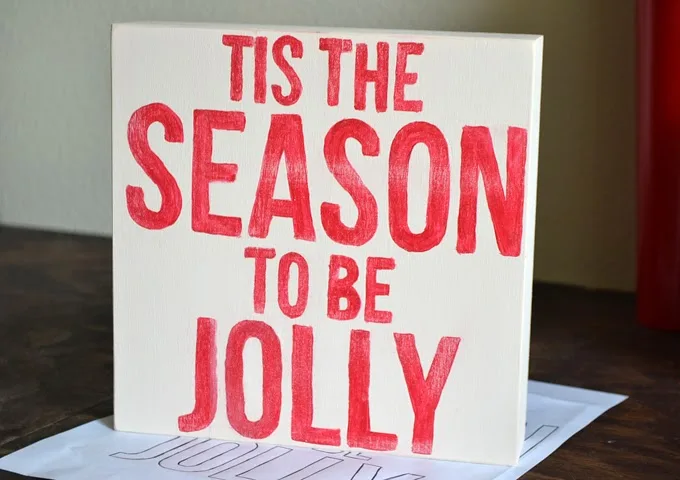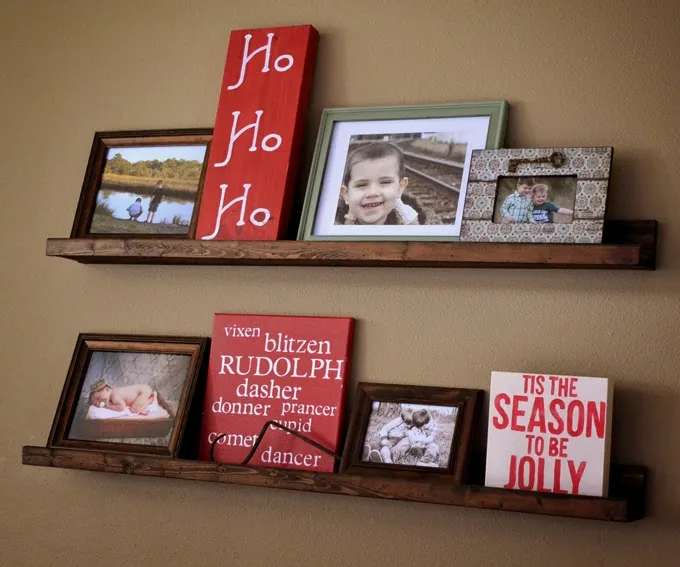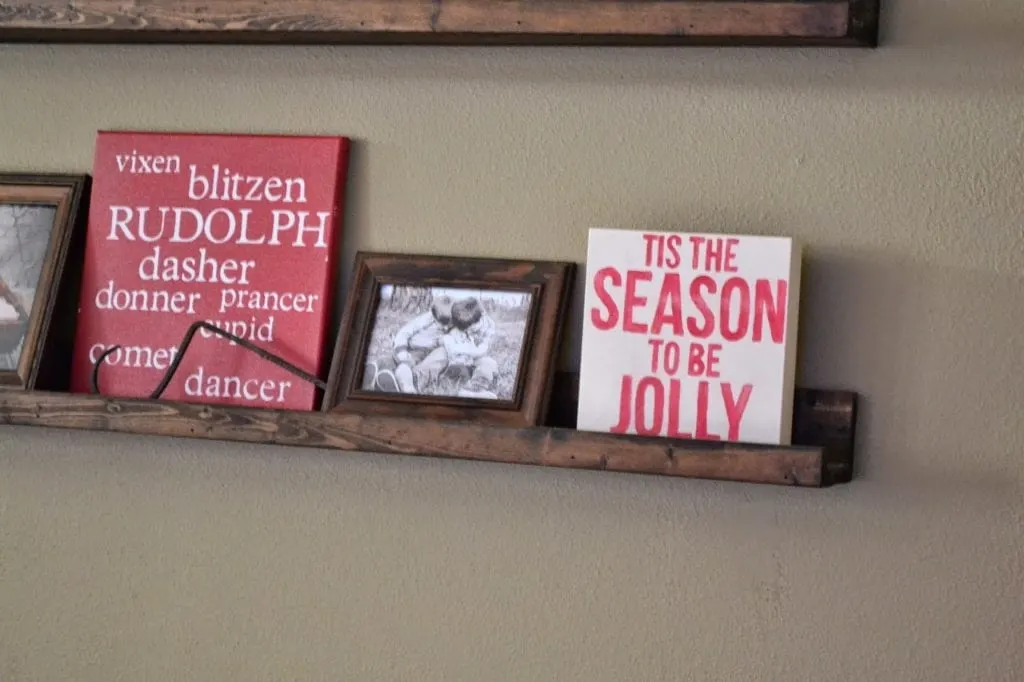 My little sign sat on the ledge shelves above my couch last year with
some other signs I had made in past years. These little signs are
simple, cute and would even make a great gift for a co-worker or friend! I can't wait to share my Christmas home tour in a few weeks so you can see where I have this beauty now.
Enjoy,



I party HERE
Check out the Poofy Cheeks Blog Pinterest Board for other craft and recipe ideas!
Follow Poofy Cheeks's board Poofy Cheeks Blog on Pinterest.