**This post contains affiliate links to products I use and recommend. I may recieve a small commission, at no cost to you, if you make a purchase through a link.**
I always see pictures of Elves with miniature items that are just their size. Delilah is too young for Barbies or doll houses and the boys don't have a lot of miniature house wear toys or clothing floating around so I have been on the search for props that Mistletoe can use this year. I found quite a few things in the Michael's ornament section for reasonable prices and ETSY has so many fun things too!
At Michael's craft store I found a small wooden sled, a set with a hat and scarf and some miniature Christmas light beads all for under $6. I think the beads would look so cute on a wire brush tree sitting next to an elf! You could even stretch it out over a few days by adding new things to the tree each night (lights, ornaments, a tree topper!) Maybe Mistletoe will decorate his own tree this year! Then there are all the amazing finds on ETSY – I have had to restrain myself from ordering too many of them!
Girl Elf skirt from Jasmine Rose Photo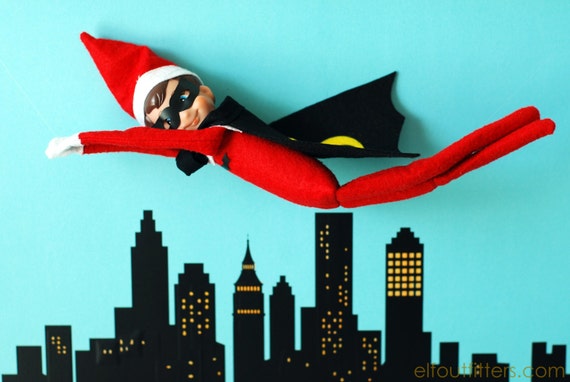 Elf Superhero cape and mask from Elf Outfitters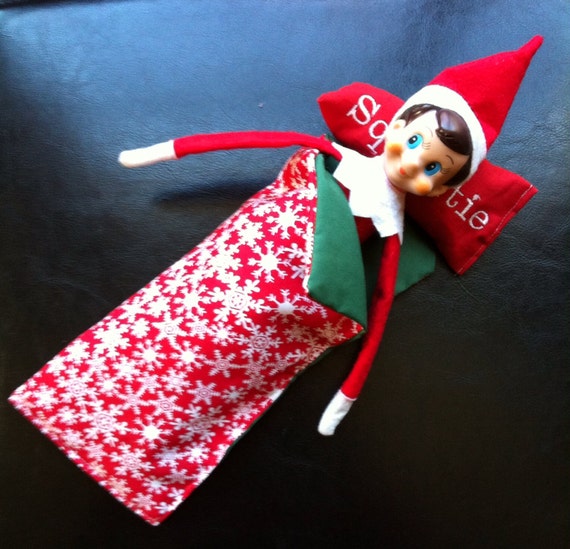 Sleeping Bag from CelebrationzInc