My brother is moving into his very first apartment in a few weeks and I have been commissioned to do a few paintings for his room. He wanted geometric shapes and clean lines in colors that match his comforter set.
Instantly I went to work trying to find ideas and came across something from Pinterest that reminded me of one from the computer games The Sims.
I am a bit of a nerd and spent countless hours playing that game. Lucky for the 'I can't paint' folks, this painting doesn't take much artistic skill (or money for that matter!) Anyone can follow this tutorial to get perfect lines.
Supplies for a Geometric Painted Canvas
White Canvas
4-5 Acrylic Paints (colors of your choice)
White Acrylic Paint
Blue Painter's Tape or Washi Tape
Foam Brush (or two)
Small paintbrush
Painting Perfect Lines on Canvas
The first thing you need to do is tape off where you want your lines and shapes to be. Wrap the tape around the sides and secure behind the canvas. I used a scoth brand washi tape I found in the Target Back to School section because it was similar to painters tape and just the right thickness for my lines.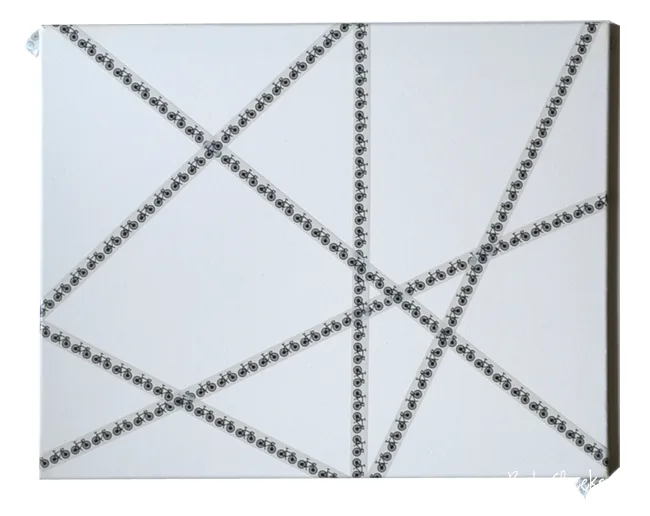 The next step is the most crucial to getting straight lines. Smooth down the tape with your finger. Take your white paint and go over all of the edges of your shapes.
Paint from the inside of the shape out towards the tape. You don't need to paint the entire shape white but rather the edges as I did below. As the paint dries it will create a barrier so that your colored paints will not seep underneath the tape.
It is important to use white because it matches the canvas and won't be noticeable if there are spots where it seeps underneath the tape.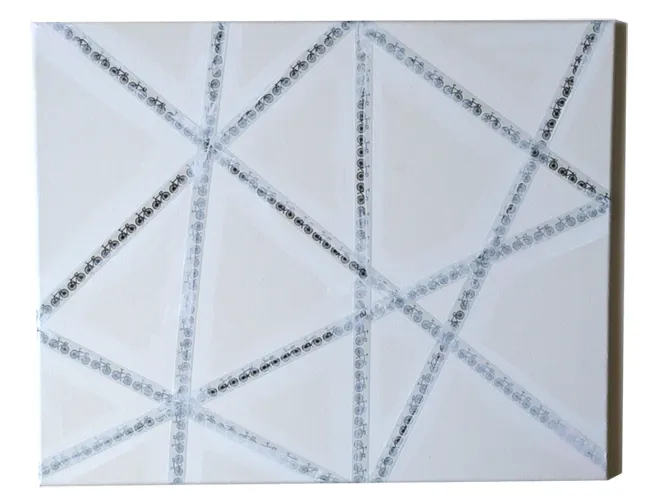 Now you can start painting your shapes. I try to have some plan of action so that I don't end up painting two shapes next to each other in the same color paint.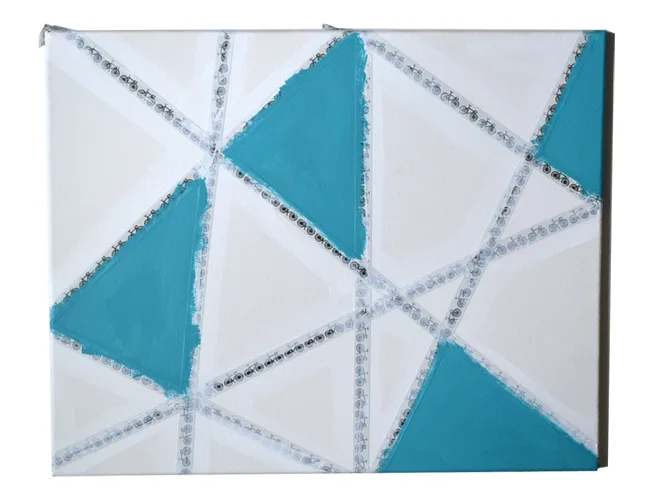 Below is what the canvas looked like when I was finished filling in the shapes. I personally like to paint one color at a time and let it dry before moving on to another. I have a tendency of putting my hand in wet paint and then rubbing it over a part I already finished. Each shape took 2-3 coats of paint.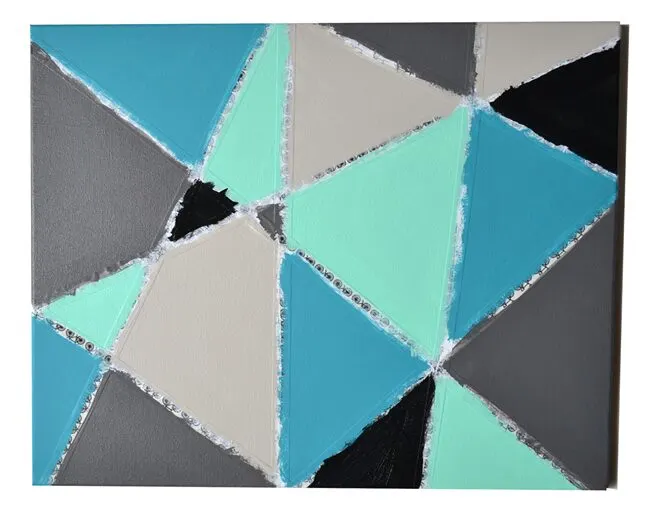 Once the entire painting dried I took off my tape. You might notice that there are a few spots where colors seeped through underneath the tape. It is still WAY better than if we wouldn't have done a coat of white first.
These imperfections are easy to fix with a touch up of white paint. Use a small fine point paintbrush to slowly and carefully touch up the spots. Make sure you remove most of the paint from your brush to avoid over correcting.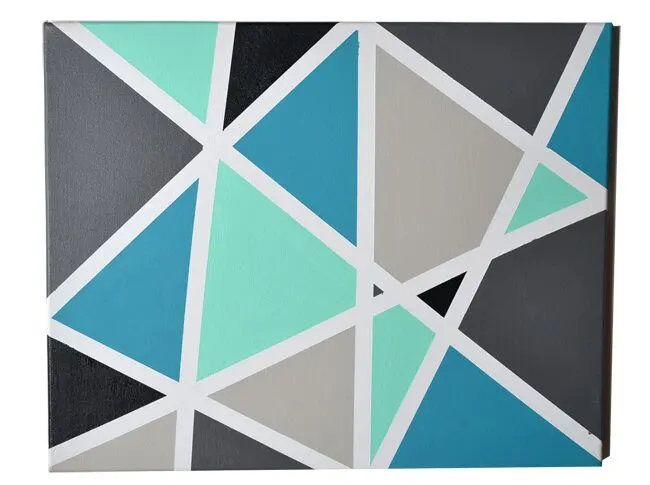 Once I touched it up it was complete! I sent an instagram picture to my brother and he loved it. Since I liked the shapes from the first one, I tried to lay the taped lines out almost exactly the same. I have a few more paintings to do for them which will take a bit more time and skill and I have a week to finish them before he leaves so excuse me while I get back to painting!