Who doesn't love a super easy dessert after you have slaved over your dinner all afternoon? I may not slave over dinner all afternoon (slight exaggeration), but after spending any amount of time in the kitchen making a meal for my family I don't always feel like creating a gourmet dessert. This recipe is the perfect go-to for making your family or guests THINK you went all out on them. I got this recipe from my husband's aunt one of the first times we went to visit his family in Georgia. Of course it was Georgia folks so it has peaches in it!
Ingredients:
1 can of sliced peaches (you can use fresh peaches too, but I prefer canned for this)
1 tube of crescent rolls (no you are not making a homemade pie crust – but you don't have to tell them that!)
1/3 cup of sugar
1/4 cup of butter
1 tsp. vanilla
1/2 cup of Mountain Dew (yes, you read that right!)
Directions:
Separate your crescent rolls and place a peach in the wide end of each one and roll up.
Place the rolled up peach crescents in a pie dish (spray with non-stick cooking spray first) and make sure they are barely touching. They are going to expand quite a bit so you want to give them room.
In a small microwave safe melt the butter and then stir in the sugar and vanilla. Spoon this mixture over the crescents.
Pour the soda over the top and then bake at 350 degrees for 25-30 minutes or until golden.
My husband seriously begs me to make this for him, and the other day when I thought we were going to have to wait to have it until the next because we were out of butter he hoped in the car and ran down to the corner market. It is that good! Enjoy,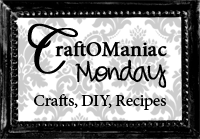 >