A few weeks ago I shared this post over at Keeping it Simple and today I am sharing a DIY Fall Bucket List idea with printables with you. If you know how to work a craft punch and a glue gun then you can master this DIY! Fall is one of my most favorite times of year and it is right around the corner. Since I now live in Florida where it doesn't always seem like Fall outdoors I have to work extra hard to make it feel like Fall indoors! I try to find all of the local Fall events that I can, decorate the house from top to bottom, and crank down the A/C so that I can still wear cute sweaters.
To make your own bucket list you will need the following supplies:
Clothespins
White Cardstock
Scissors
Hot Glue Gun
1.5 Inch Craft Punch
Twine, Jute, or String
A Paint Can (I bought my empty quart paint can at Lowe's)
Bucket List Printable PDFs – (Blank or Pre-Filled Out)
I am using the pre-filled out printable PDF, but you can also print the blank PDF and fill out whatever you want!
First I cut out the Bucket Labels and used hot glue to attach them to my paint can.
Then I cut the bucket list labels into strips so I could use my craft punch to punch each one out.
Using my hot glue gun I glued the labels to the ends of clothespins. I made sure to glue them 'upside down' since I planned to hang mine from jute like a mini-garland.
Now as we do things on our bucket list we will take them off the jute and place them into the bucket! What are you going to put on your Fall bucket list? Enjoy,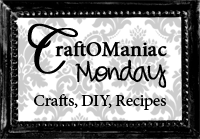 >