Poofy Cheeks launched in 2009 as a way for me to feel connected to the outside world. At the time I was a mom of two boys under two with a full time job. I had little time to make friends or do anything outside the house. My blog was the only outlet and many times my saving grace.
I recieved a Cricut cuting machine for Christmas in 2010. The machine with cartridges. I then purchased the original Silhouette Cameo a few years later and have been using and running small businesses with my machines ever since.
Fast forward to today and I am a mom of four kiddos ages 13 to 6. I am blogging about all things Cricut and Silhouette Cameo, creating clipart and cut files for my membership area and running my ETSY shops full time. I often tell the story of how I made it from that young, broke mom to where I'm today. Stick around and I'm sure you will get to hear it too.
If you are crafty, like to DIY or often search for easy and quick meals – YOU my friend are at the right place.
While 2020 changed a lot of things, many of us are looking to connect and get new ideas for our homes, our crafts and our weekly dinner menu. It reminds me of the journey I went through with my two under two in 2009 (minus the masks!). I can only hope Poofy Cheek becomes an outlet and helps you build the confidence to tackle new DIY projects, tools and crafts.
Each blog post is written with YOU in mind. I want to throw out some freebies, inspire you and keep you coming back for more. We are in this whole crazy thing called life together and creating is one of my favorite ways to stay positive!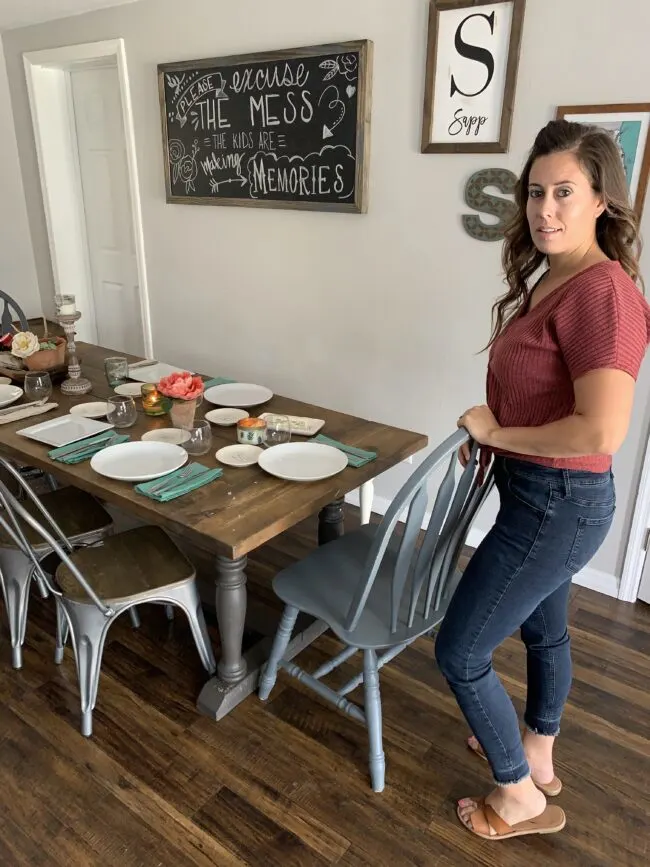 Throughout the time I have spent creating content for Poofy Cheeks I have had the honor of being hired to create content for Nestle and some of my posts have been featured on Babble.com, Redbook.com, Shutterfly and more. This blog has been the saving grace to many of my crazy #momlife days.
See you on the blog! XOXO – Kelsey