Well if you haven't heard we are moving AGAIN. As I was getting all the bins out of the attic I opened up the fall decor bin and decided to decorate our beautiful mantle one last time. I think seeing the mantle in this house is seriously the WOW factor that made me fall in love.
Sadly I'll be packing this all back up when we move next week but I can't wait to get the new home setup and decorated as quickly as possible.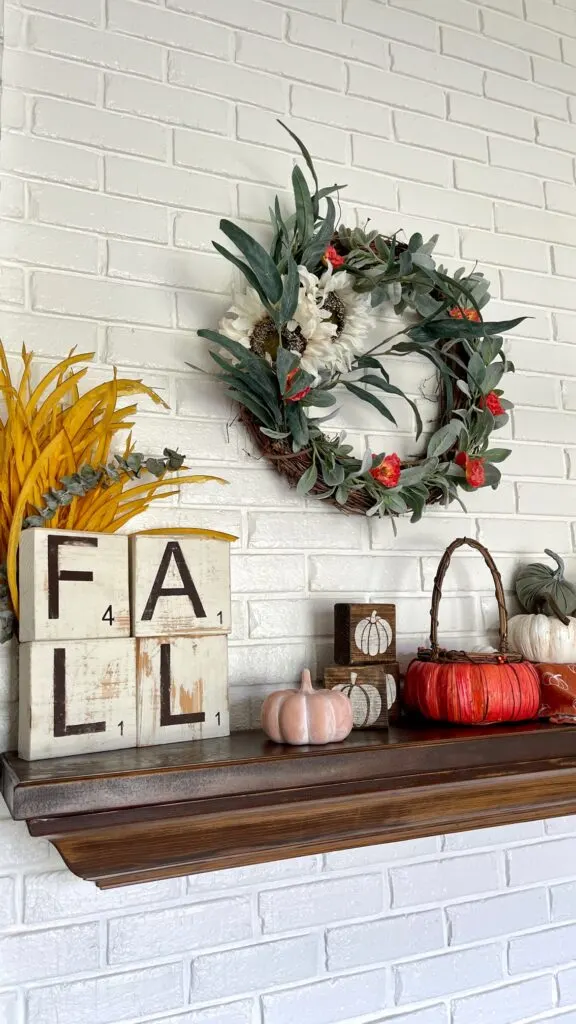 There isn't a mantle in our next home. I'm thinking of a hutch or a large statement shelf over the couch to decorate instead.
Get the Fall Mantle Look with these:
Orange Pumpkin Picks – Hobby Lobby
Pumpkin Print Dishtowel – Target Bullseye Section
Fall Mantle DIY Projects:
Fall Pumpkin Blocks
FALL Scrabble Blocks
Pumpkins Sign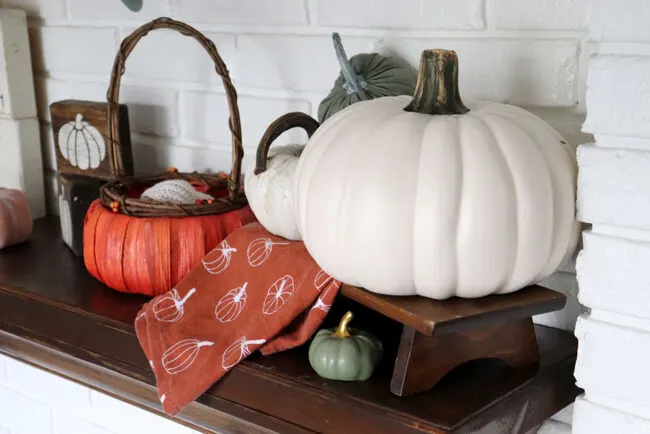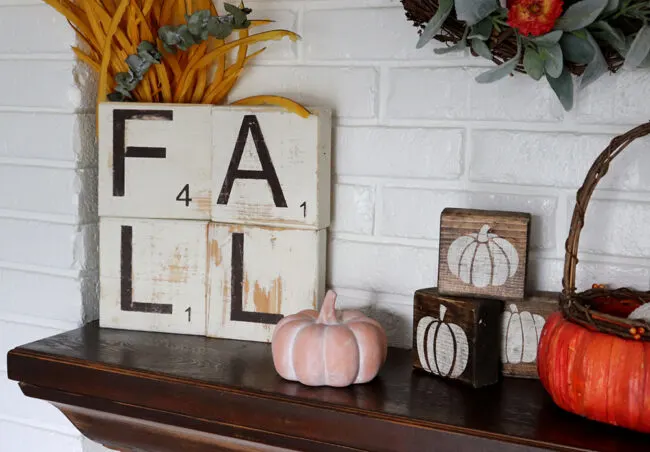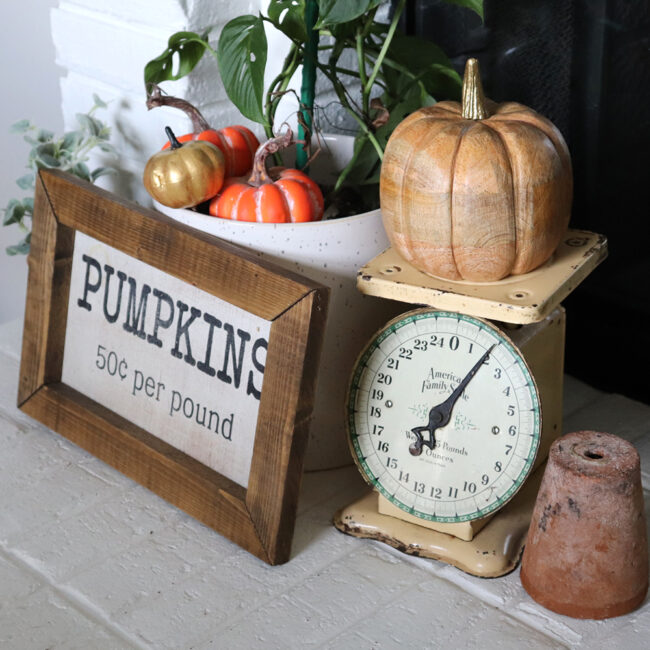 Looking for more Fall Decor Ideas?
Checkout my Fall Porch inspiration post. Great ideas to decorate your porch this fall.
Also… don't forget to follow my KelseySappHome on Instagram to see more. I shared a fun time lapse while I created this mantle aesthetic.