DIY Farmhouse Style Magnetic Photo Board Tutorial. This post may contain affiliate links to items I purchased or used.
Thanks to HGTVs show Fixer Upper with JoJo and Chip the farmhouse style has become really darn popular. I'll admit I have always loved the farmhouse look mixed with shabby chic and pops of color. Joanna has taken that love to a whole new level. For Mother's Day this year I created farmhouse style magnetic photo boards for my mom and mother-in-law. They were really quick and easy to make and I loved the way they turned out so much that I made myself one a few weeks afterwards. I have been so busy that I haven't had a chance to share them so it might be a few months later but they are finally making their blog debut. These would also make amazing birthday or Christmas gifts for moms and grandmas.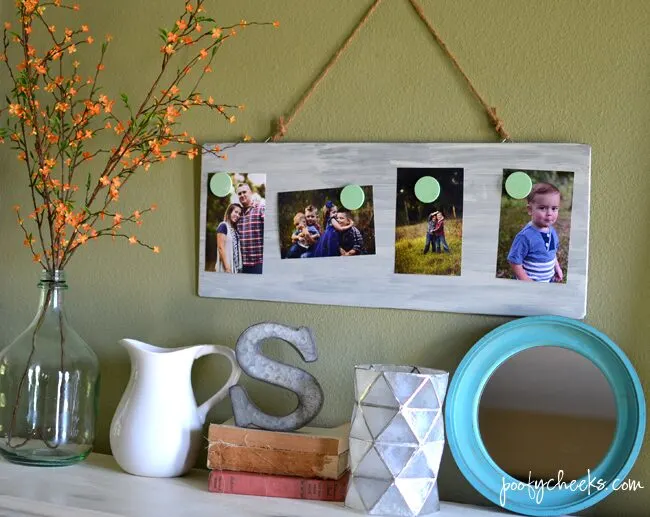 I did two magnetic boards but changed the magnet colors and embellishments to match our mother's homes. I used mint paint for my mom's board magnets and red with a pig embellishment to match my mother-in-laws kitchen.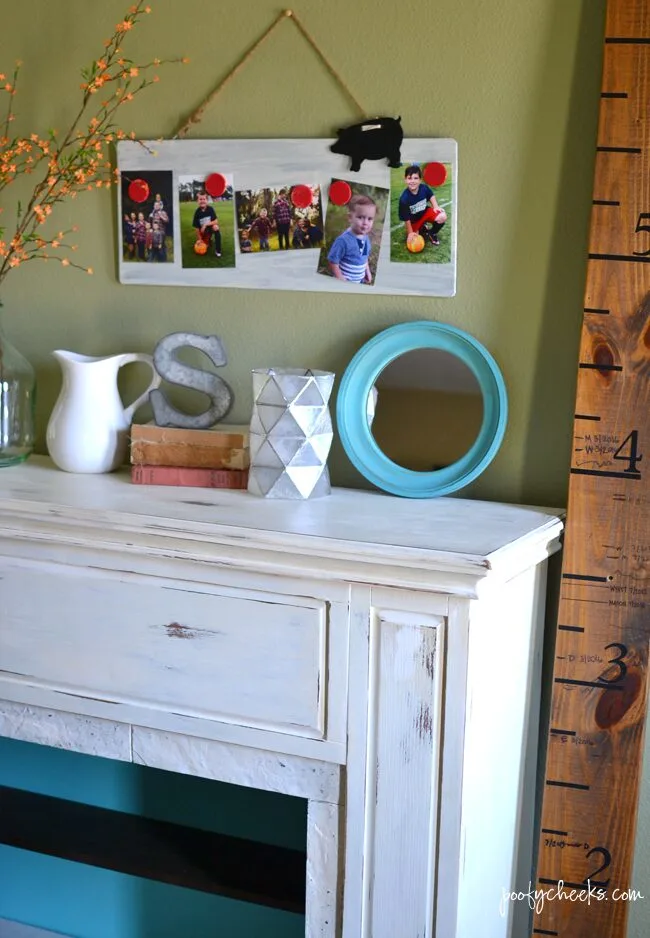 Farmhouse Style Magnetic Board Tutorial-
Supplies Needed
-Galvanized metal board (I found mine at Michael's and it was 12×24 inches)
–Jute String
-Acrylic Paints (antique white for board and your choice of color for magnets)
–Wooden Discs
–Strip of adhesive magnet
–Foam brush
-Embellishments of your choice
-Printed photos
Step 1: Paint the galvanized metal board with an antique white or cream color acrylic paint. Allow to dry.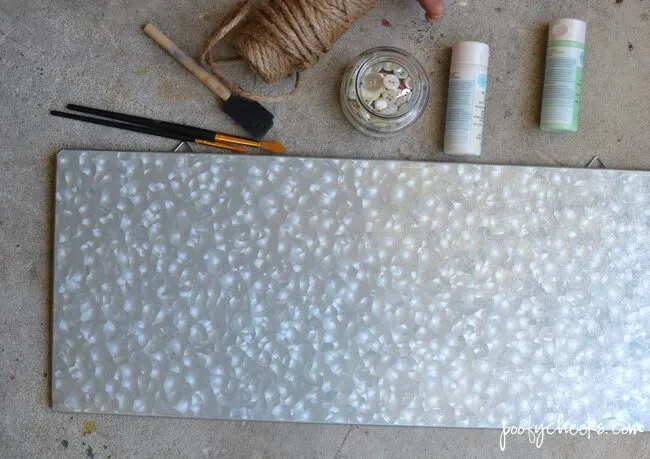 Step 2: After the board has dried knot a piece of jute onto the hangers to give it more of a farmhouse hanger. I used a piece around 30 inches long and trimmed the long edges.
Step 3: Use acrylic paint to paint the circle wooden discs. Allow to dry.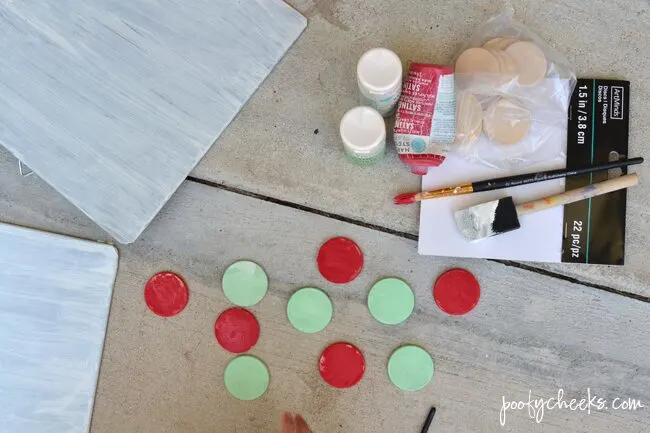 Step 4: Once the wooden discs are dry cut a piece of adhesive magnet and adhere to the back of each disc.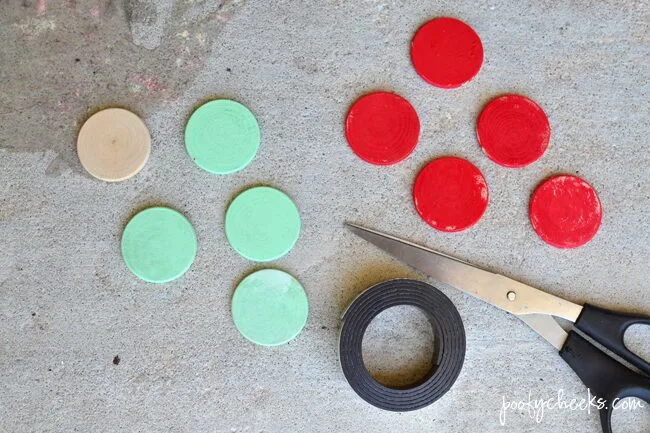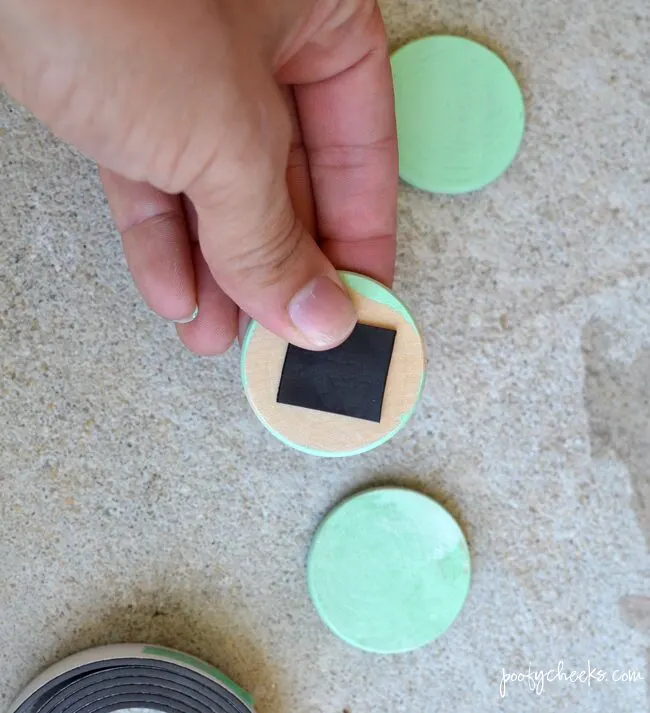 Step 5: Use the magnets to stick your printed photos to the magnetic board and you have a smiple, easy and quick handmade gift to give.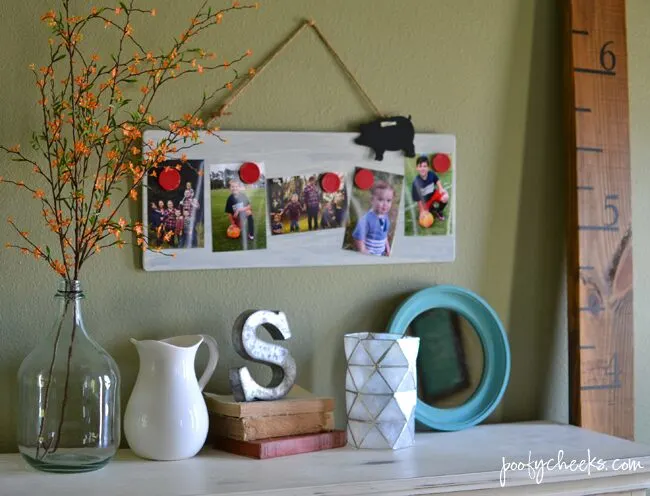 After hanging the board above the mantel I redid in my living room I decided I really loved how it looked and that is when I decided to make my own too!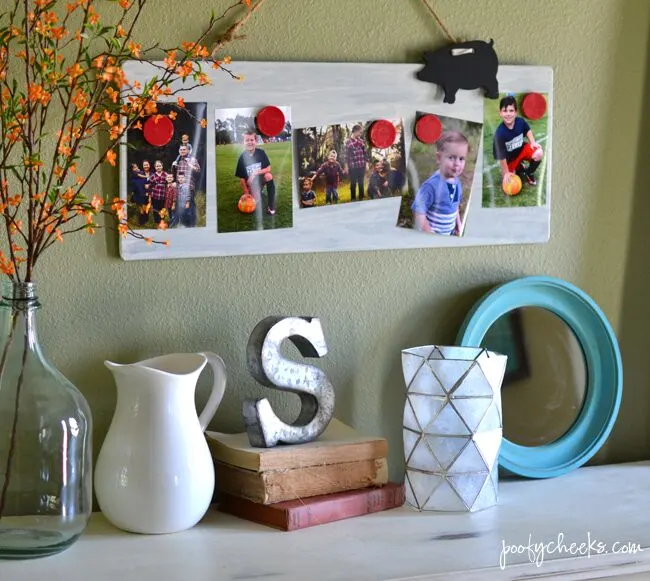 Have a great day y'all!
Enjoy,
I party
HERE