Hey Y'all! I am back to blogging after taking a week or so off to move. We spent the last 10 weeks living with my parents while my husband attended a training for his new career with the Florida Fish and Wildlife Commission. Living with them was quite hectic at times. We are a noisy bunch and my parents are used to their clan, quiet empty nest. I am so happy that we did it though – all of us made so many memories and Delilah and my dad (Poppy) created such a bond with one another. The two of them played a game where they would hide under the covers in my parent's bed and then call everyone in to scare them – Delilah would say 'under Pop Pop' and we all knew what she meant.
The one thing I missed about being in my own house was decorating for the holidays. All of our fall and Halloween decorations were away in storage. Since the fall holidays are one of my favorite times of the year to decorate I added things here and there with my mom's décor. I even got to introduce them to the fabric wall decals Wallternatives™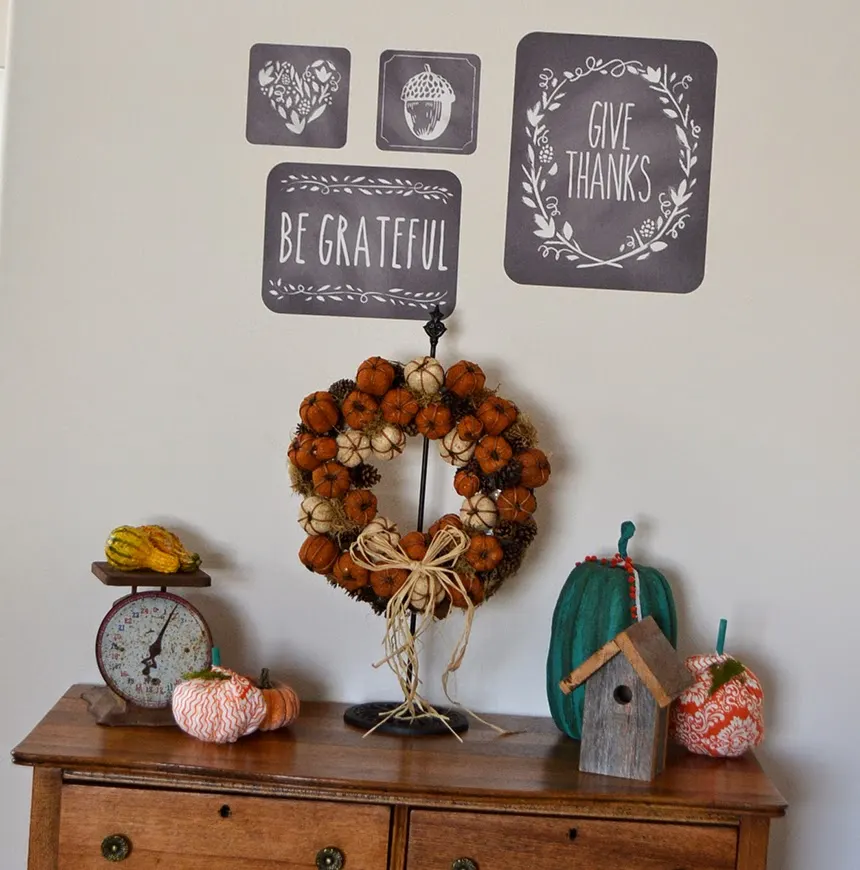 Wallternatives are really easy to apply to the wall and are even easier to remove. They go up in minutes and make such a difference. I put them on the wall above one of my mom's antique dressers with fall décor (my dad did such a great job refinishing the dresser don't you think?) They took the look to a whole new level making it seem so much more polished. What isn't to love about Wallternatives when you are addicted to changing things up as often as I am? I used the
Black & White Fall Phrases decal set
and they go perfectly in any room thanks to their neutral colors.

We moved from my parent's house to our new house October 31st and I was sure to take them down and bring them with (sorry Ma'!) They are going to look perfect in our house for Thanksgiving. I made my hunky husband help me put them up because he always accuses me of hanging things crooked. If he can hang them anyone can you can too I'm sure you will have no problems!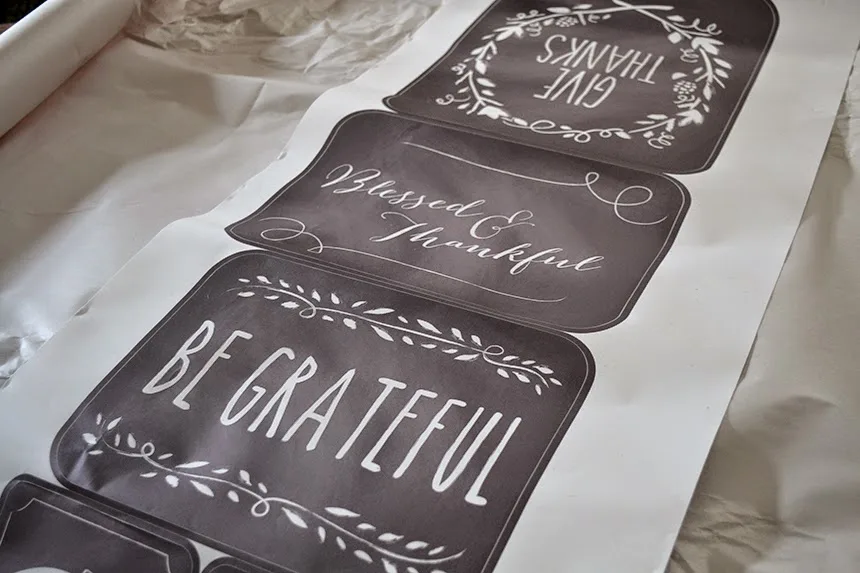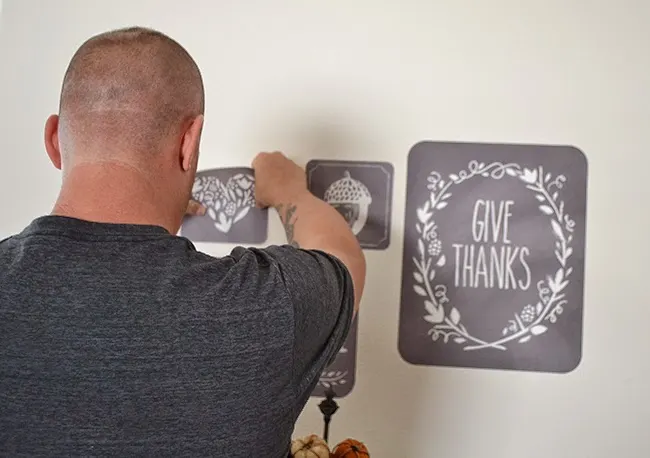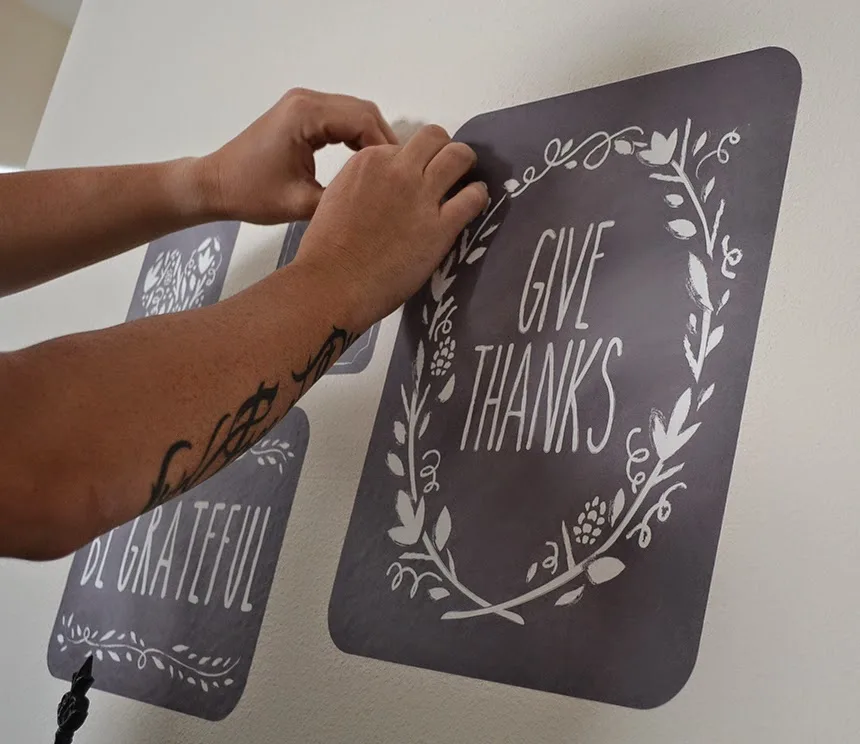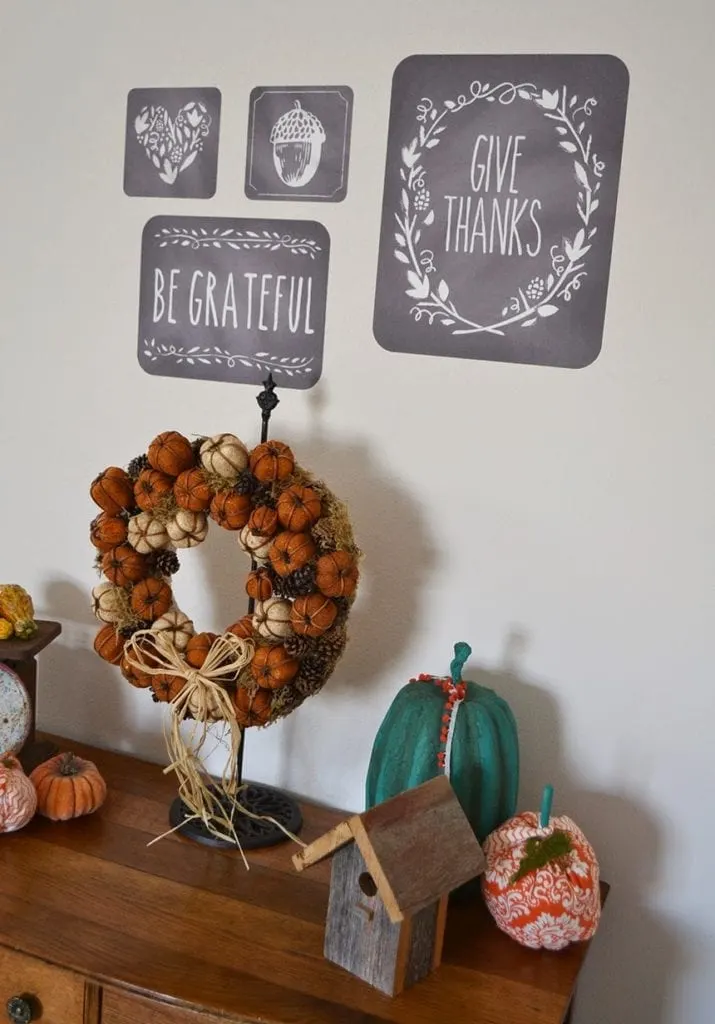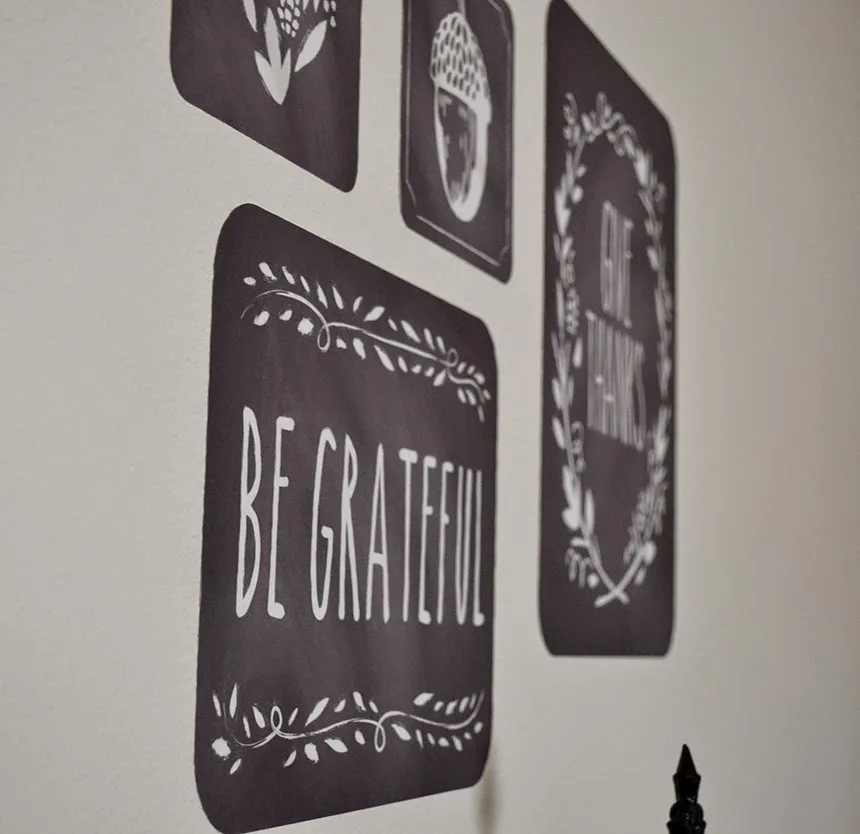 I have seen so many people on social media already decorating for Christmas. It kills me – I haven't even given Christmas one single thought yet! Am I behind? I think I am just trying to make it through our move and Thanksgiving first. Speaking of Thanksgiving – I am hosting my first Turkey Day dinner this year so give me all your tips!
Enjoy,


I party HERE
Check out the Poofy Cheeks Blog Pinterest Board for other craft and recipe ideas!
Follow Poofy Cheeks's board Poofy Cheeks Blog on Pinterest.
You may also like: