Our little Emmett is five months old. He is obviously not old enough to trick or treat but what one thing makes a baby even cuter than they already are? Let me answer that for you – a cute baby in a seriously cute Halloween costume. The only problem is that infants aren't up walking around yet which puts a limit on costume ideas. I have rounded up 10 amazingly cute costume ideas for the babe in your life!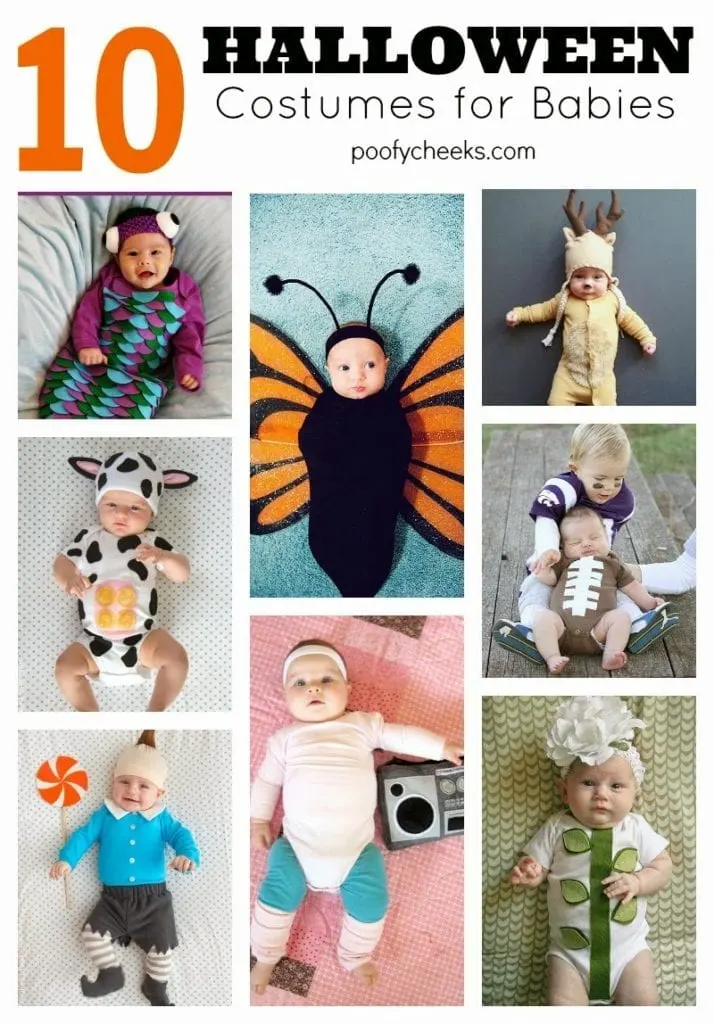 Aren't these super cute? I almost wish Halloween lasted for an entire week so I could dress Emmett up in all of these! Notice I said 'almost wish' — I don't think I could take an entire week of kids on candy highs!
I just finished making Delilah's costume yesterday. I sewed her a Snow White costume from a Simplicity sewing pattern with satin and broadcloth. I know how to sew but it was the most complicated thing I have sewn to date. Reading sewing patterns is like reading a foreign language. I can't wait to show you how it turned out. After deciding she was going to be Snow White I thought it would only be fitting that our sweet Emmett dressed as one of the seven dwarfs. Stay tuned for their cute costumes!!

Enjoy,

I party HERE
Check out the Poofy Cheeks Blog Pinterest Board for other craft and recipe ideas!
Follow Poofy Cheeks's board Poofy Cheeks Blog on Pinterest.