I am doing some Spring cleaning around here and NOTHING is safe! Beware toys
that haven't been played with lately, mail that is months old, and piles of junk
that have made their way into nooks and crannies of my home! This momma is on a
mission to rid our home of clutter.
Since I am on a Spring cleaning spree this week I have some more good news FOR YOU! I am doing a little Spring cleaning of my shop and offering a DEEP discount code through Friday!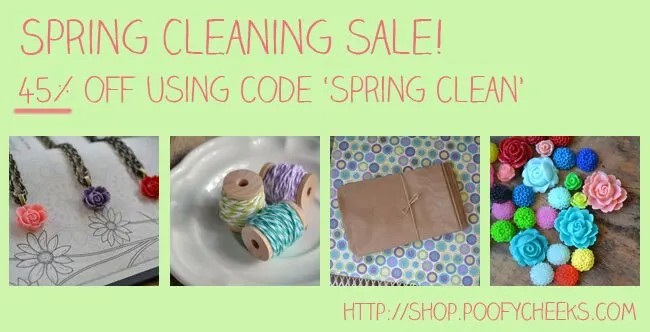 Yesterday I tackled the closet off of our laundry room. That 4×3 foot area
yielded one big trash bag full of …. TRASH! I cleaned off the top of the
refrigerator and sifted through all of our mail piles. You know how they say you
have to make a bigger mess before things can be clean? That is SO true!
If you walked into my house right now you would see piles of things that need to
go to other rooms, unmopped floors, and toys scattered about. Not to mention, you would see my laundry mountain!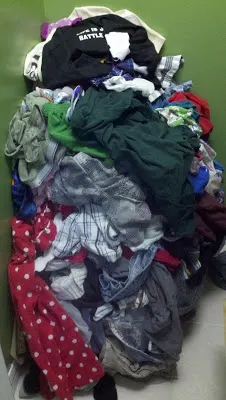 The good news? This is clean laundry! I just have to toss it in the dryer for a few minutes to unwrinkle and fold it. Don't judge! That is how I roll. This pregnancy has me exhausted and my family is just lucky they have clothes to wear at this point.
I'm off to sort through toys! Enjoy your day!