Here is where all the creativity and blogging starts, and ends.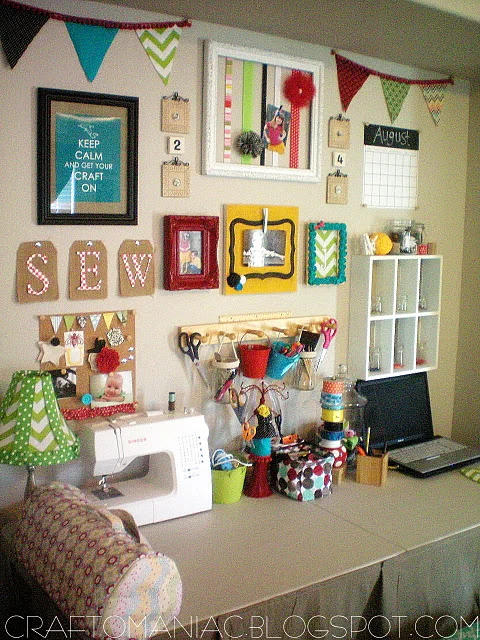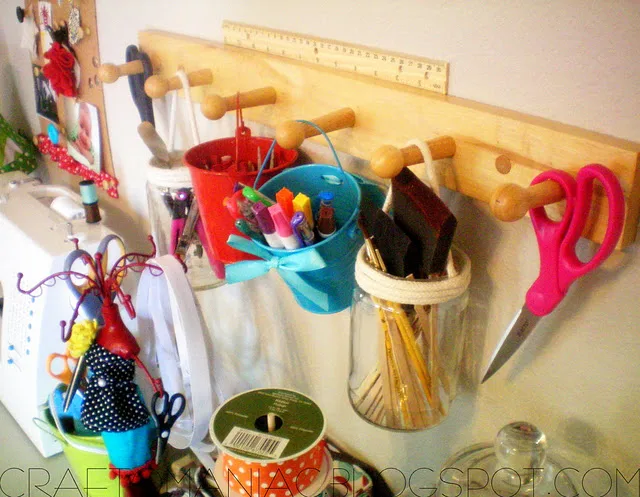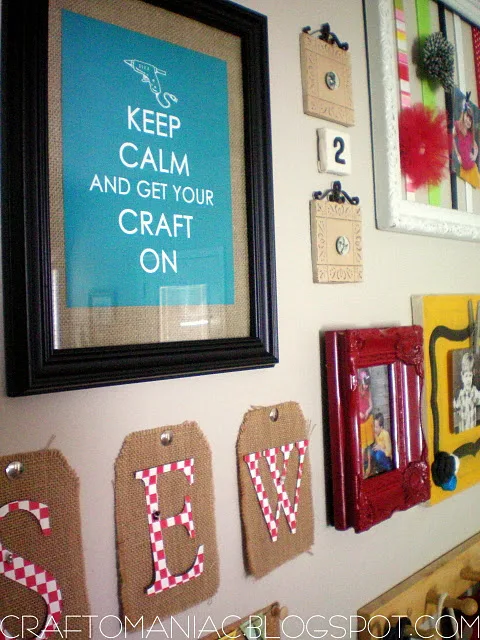 Hello there – Jennie here from CraftOManiac and I am thrilled to be apart of Kelsey's fun Crafty Space's. My craft space was transformed from a nook in my master bedroom. It was useless space before, and looked terrible until one day I stared at it and thought what a perfect nook it is for my own crafty space and escape. For roughly $20.00 dollars I created my craft nook. I spray painted, mod podged, rolled rosette flowers, hot glued, recycled baby food jars, simply used what I had. Its full of vibrant color and cheers me up. Its a great wall to get inspiration from as well. I use my craft space to sew, craft, create just about anything I want. I also upload pictures, edit them, and blog at my craft table. My favorite part of my craft space is the entire wall, I love all the stuff I have to look at.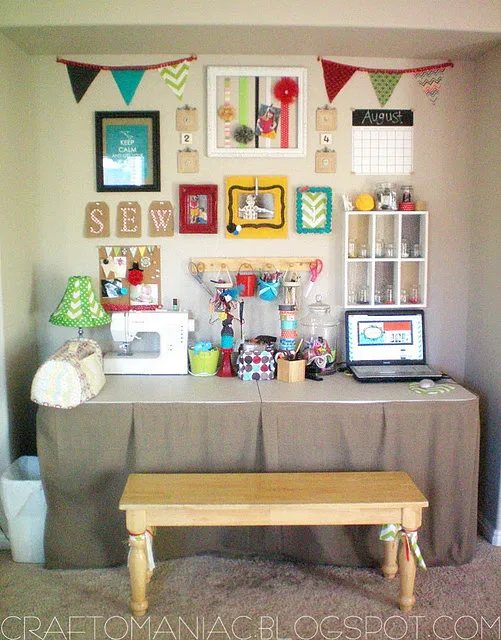 I keep things organized through jars, a ribbon spool, a jar full of rolled and clothes pinned ribbons and strings, I have buckets, and little mini craft bags that hold other craft supplies. Everything pretty much has its own home.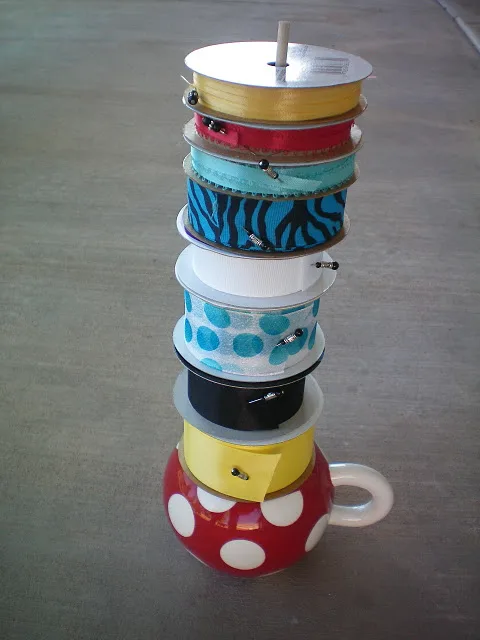 Thank you so much for taking a look at my crafty space.
jen