**This post contains affiliate links to products I use and recommend. I may recieve a small commission, at no cost to you, if you make a purchase through a link.**
I was sharing so many onesie designs in anticipation of my niece's arrival. I'm excited to announce she is here and is absolute perfection. She has more blonde hair than I have ever seen on a baby before. Recently my sister has shared some milk wasted pictures of her and it instantly reminded me of my kids as babies after a boob or bottle. 
Milk drunk babies call for milk drunk onesies. Download this free cut file below.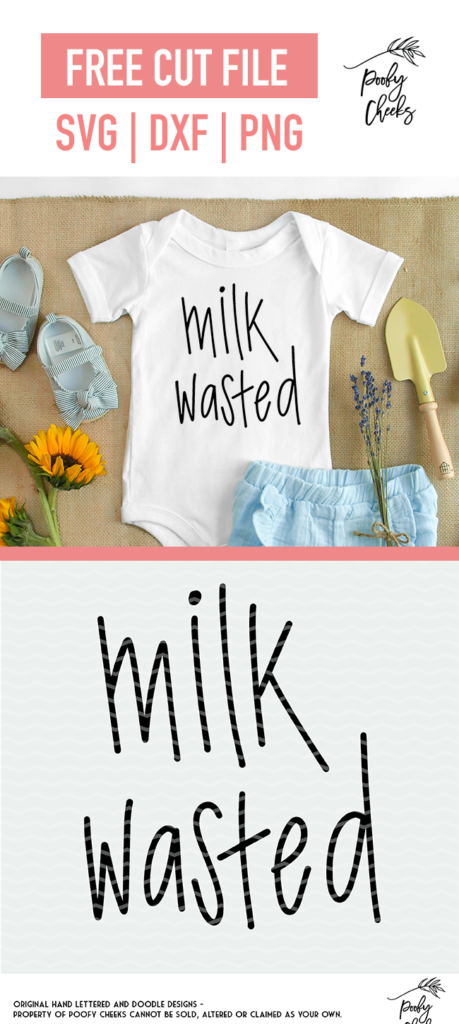 Before you download please share this cut file on Pinterest.
The download is a ZIP folder with a SVG, DXF and PNG file inside.
Milk Wasted Cut File
Enter your email and name to receive the milk wasted cut file in your inbox within seconds.
Find more free cut files in the Free Cut File Library. Download multiple cut files at once and get access to member-exclusive cut files by becoming a cut file member in the shop.