**This post contains affiliate links to products I use and recommend. I may recieve a small commission, at no cost to you, if you make a purchase through a link.**
The theme for my baby shower is Pinwheels and Pearls. If you missed my mood boards you can find them HERE. Before I even put that post together I whipped these cute little babies up. They are cheap, easy, and will add an extra touch to the cupcakes or hors d'oeuvres. Since I have already done a post on making pinwheels HERE I won't go into much detail. This was the same thing, but I just used much smaller squares to start with. These squares measured 2×2 inches.
I had all of the supplies on had except for the pearl embellishments which I found at Michael's. They were in the sticker isle. I actually purchased all of the other supplies there too – the wooden sticks (in the popsicle stick isle) and the paper.
I tried to get the sticker pearl to hold the corners in place, but I ended up using a dab of hot glue for extra reinforcement, and I glued the stick onto the back with hot glue too.
There are just so many things you can do with these cute pinwheels that I don't know what to make next!? I want to do a pinwheel backdrop, pinwheel straw embellishments, a pinwheel and pearl banner, and the list goes on… Enjoy,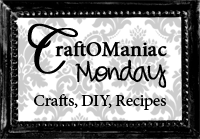 >